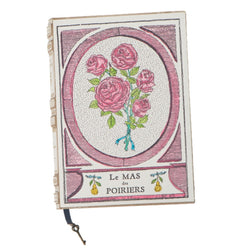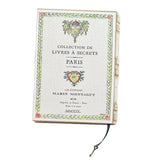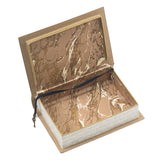 Marin Montagut x Provence Poiriers: ROSIER ROSE | Book of Secrets
Provence Poiriers x Marin Montagut collection is here! Marin Montagut is the darling of Paris. His artwork and fabulous products in his Left Bank store are abuzz with energy and talent. Marin has captured Provence Poiriers in such a charming way with his watercolor painting of our garden roses featured on the front of his famous Book of Secrets.

Used since the eighteenth century in France, books of secrets were used to hide our little treasures. The pages of the books were cut out to hide jewels, precious stones, love letters and other small intimate wonders.
Inspired by this tradition, the "Livres À Secrets" created in papier mâché is entirely hand-made, painted and numbered in the workshops of Marin Montagut in Paris. The interior is lined with a marbled binding paper hand-printed in France and contains a ribbon with a metal key at its end.
To hide your jewellery or other precious objects...or to make a surprise gift for a loved one.
Dimensions: height 19.5 cm・width 14 cm・depth 4.5 cm